A piece of industrial equipment has broken. There was a great deal of smoke and sparks, and now, despite the best efforts of your colleagues, the machine refuses to turn back on. What's the next step?
If you're mechanically inclined, you might consider fixing it yourself. If you don't know what you're doing, however, you'll need the help of industrial repair services.
Here are just a few tips for hiring industrial handymen. This isn't a complete list of things to contemplate, but it should get you thinking in the right direction as you start making phone calls.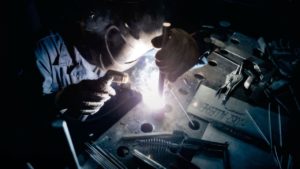 Figure Out Your Timetable
If you're losing a dollar for every minute that your machine isn't working, you'll need to find a repair company willing to make emergency house calls. Even if the situation isn't that dire, you don't want the company to rest on its laurels while your equipment is malfunctioning. Ask them if they can provide an expected time frame for their repairs. If they're agreeable, work out a deadline when the work needs to be completed.
Research Businesses and Brands
The best names in industrial electronic repair might not be the best names in computer repair or heavy machinery repair. Since there are so many technicians out there, you'll want to focus on finding a specialist that can answer your specific needs. If your server is down, find a server expert. If your physical vapor deposition chamber is making a strange noise, call in the PVD professionals.
Think About Your Finances
Do they charge by the hour or by the project? Will you be responsible for material costs? Can you get a free estimate before they actually start work? Money matters are important when you're dealing with industrial machines, so don't let them become the elephant in the room. Discuss … Read More